4 tags
"It's extremely important to me that the things you start are followed through..."
– Dr Michael Buscher Group CEO OC Oerlikon, Pfäffikon  
4 tags
4 tags
The Best Career Advice I Ever Heard: 'Dream Big,'... →
1. "People break down into two groups, motors and anchors. You always want to surround yourself by people who push you forward, not hold you down." 2. "There are things in life that you can't control…so don't waste your time, energy or sanity on them. You can only control your reaction to them…so make your reaction worthy, smart and sane." 3. "You have to work with your co-workers but...
3 tags
a lil late, but this track is beautiful.
4 tags
An Atheist Parent's Promises To Her Children →
I promise that by example I will teach you kindness, justice, cooperation, respect and tolerance. Because morality is part of what it means to be a responsible member of society and the world. I promise to help you see other people's perspectives, consider their experiences and be tolerant of their differences. I'll encourage you to see beyond the labels of good and evil to understand the...
chiquegeek asked: You're the best friend a human could ask for. I don't know if we'll be friends in ten years. Maybe we won't speak. But in case I never say it again, thank you so very much. I heart you. Thanks for giving me strength and reminding me to be patient. I may not be there right now, but if I do ever get there.. it'll partly be because of you!
5 tags
"A successful relation does not depend on how good of an understanding we have,..."
– Anonymous
3 tags
"If you always do what you've always done, you'll always get what you've always..."
– Anonymous
2 tags
I'm gonna let my playlist shuffle, n decide how to take on today.
2 tags
"In three words I can sum up everything I've learned about life: it goes on"
– Robert Frost
3 tags
Watch
A rare look at Apple's production line in China
1 tag
6 tags
..understanding change, from an unknowns positive...
The more things change, the more they stay the same. I'm not sure who the first person was who said that. Probably Shakespeare. Or maybe Sting. But at the moment, it's the sentence that best explains my tragic flaw, my inability to change. I don't think I'm alone in this. The more I get to know other people, the more I realize it's kind of everyone's flaw....
5 tags
Handling the Complexity of Society–Anywhere. →
Societies are so complex. In ways, they are so gruesome, so ugly. Just disgusting filth. I'm not just talking about India, I'm talking about in every country in the world, there are things that make you turn your eyes in shame, pretending that it's not true in your country, in your town, in your class, caste, family, race, upbringing. You're pure. And good. And civilized. It's the rest of the...
8 tags
CCM - A Toast (ft. Lani Steze)
3 tags
"Ambitious girl, the drive-drive me crazy I'm tryna stay with you, lay..."
– Wale
"What you believe has more power than what you dream or wish or hope for. You..."
– Oprah Winfrey
5 tags
23 Successful People Who Get Up Early →
Most business leaders get up early. This trait was common to 17 CEOs surveyed by Jim Citrin at Yahoo! Finance a few years ago. And it's a trait we expect from CEOs. They are go-getters who want to start the day before their peers and competitors, who want to work long hours and have enough time for their personal life too. Many function unbelievably well on little sleep. Others may not...
2 tags
The Traveller's Guide to Happiness →
visualoop: Via
3 tags
"Don't associate with people you can't trust. Don't lie...."
– Rick Warren
4 tags
"I'm on the pursuit of awesomeness, excellence is the bare minimum"
– Kanye West
3 tags
"It's better to burn out, rather than fade away"
– Unknown
1 tag
8 tags
"One thing I have learned over the years is never to stop driving. I know I..."
– Michael J. Musleh Vice President Global Supply Chain Oerlikon Drive Systems Mike, you are one of the most challenging people I have worked for, and you will truly be missed. Wish you the best! 
4 tags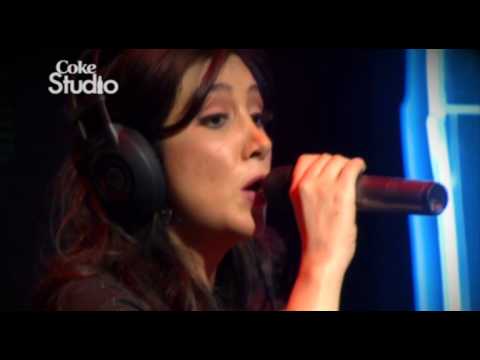 2 tags
"The Divine is not separate from you. You are the Divine. This conviction must..."
– Sai Baba
7 tags
India Chapter - Page 2
Art of Living - Koregaon Park, Pune, India I've heard of Art of Living in various countries, and I really wanted to understand what it was all about, and took the course. Wasn't life changing, as I was hoping for it to be, but definitely learnt and picked up a few things. Happiness does lie within ourselves.  Some things I took note of and remember: Opposite values are complimentary...
5 tags
Listen
3 tags
"There is something or someone you deeply hope to believe in. You want to feel..."
– Virgo - Dec, 11
1 tag
1 tag
"I expect to pass through this life but once, if therefore, there can be any..."
– William Penn
6 tags
4 tags
"A shared moment of trust between two strangers from different lands can be far..."
– Nilima Achwal Full article of this Kiva Fellow
6 tags
Idolize Bill Gates, Not Steve Jobs →
Both leaders are highly admirable, but Gates used his talents in ways that stretch further beyond the business world, says Harvard scholar Maxwell Wessel
5 tags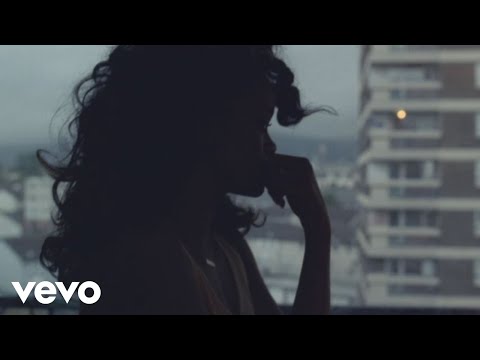 8 tags
3 tags
"Travel is more than the seeing of sights; it is a change that goes on, deep and..."
– Miriam Beard
14 tags
The India Chapter. Page 1.
I remember reading Visual Loops': Cost of Relocating and it made me realize, that I should write exactly what my "vacation" was about, for the most part, and what my "cost" of relocation is. Coming to India, isn't the strangest of experiences, since I've worked here and travelled here numerous times over the past 22 years.. However, there was this peculiar emotion I...
5 tags
Occupy Wall Street →
Is this just a beginning? visualoop: Via
4 tags
3 tags
1 tag
5 tags
Margarette Bacani: Wear sunscreen →
I remember when a friend of mine too, made me listen to this. chiquegeek: I remember when a friend of mine made me listen to this speech. I love this! mbacani: "Ladies and gentlemen of the class of '97: Wear sunscreen. If I could offer you only one tip for the future, sunscreen would be it. The long-term benefits of sunscreen have been proved by scientists, whereas the rest of my advice...
4 tags
3 tags
"..These past weeks have been sooo mind-fuckingly amazing. It's crazy how..."
– The words of my Best Man. Waking up to such beautiful thoughts. I tell myself this each day, but I had forgotten for a few days.
9 tags
3 tags
Music: Top 5 - October '11
1) Rihanna Ft. Calvin Harris - We Found Love (DJ Reidiculous) 2) Naeto C - 5 & C and  Naeto C - 10 Over 10 3) Sean Paul Ft. Alexis Jordan - Got 2 Luv U 4) Medina - You and I (Deadmau5 Remix) 5) The Wanted - Glad You Came